The Elder Scrolls: Blades
Created user interface art and experience design for the menus & HUD elements of Elder Scrolls: Blades (iOS/Android). Integrated the mockups and crafted animations directly using the Unity engine.
This mobile game is playable in landscape and portrait mode, across many mobile devices.
(Currently in early access)
---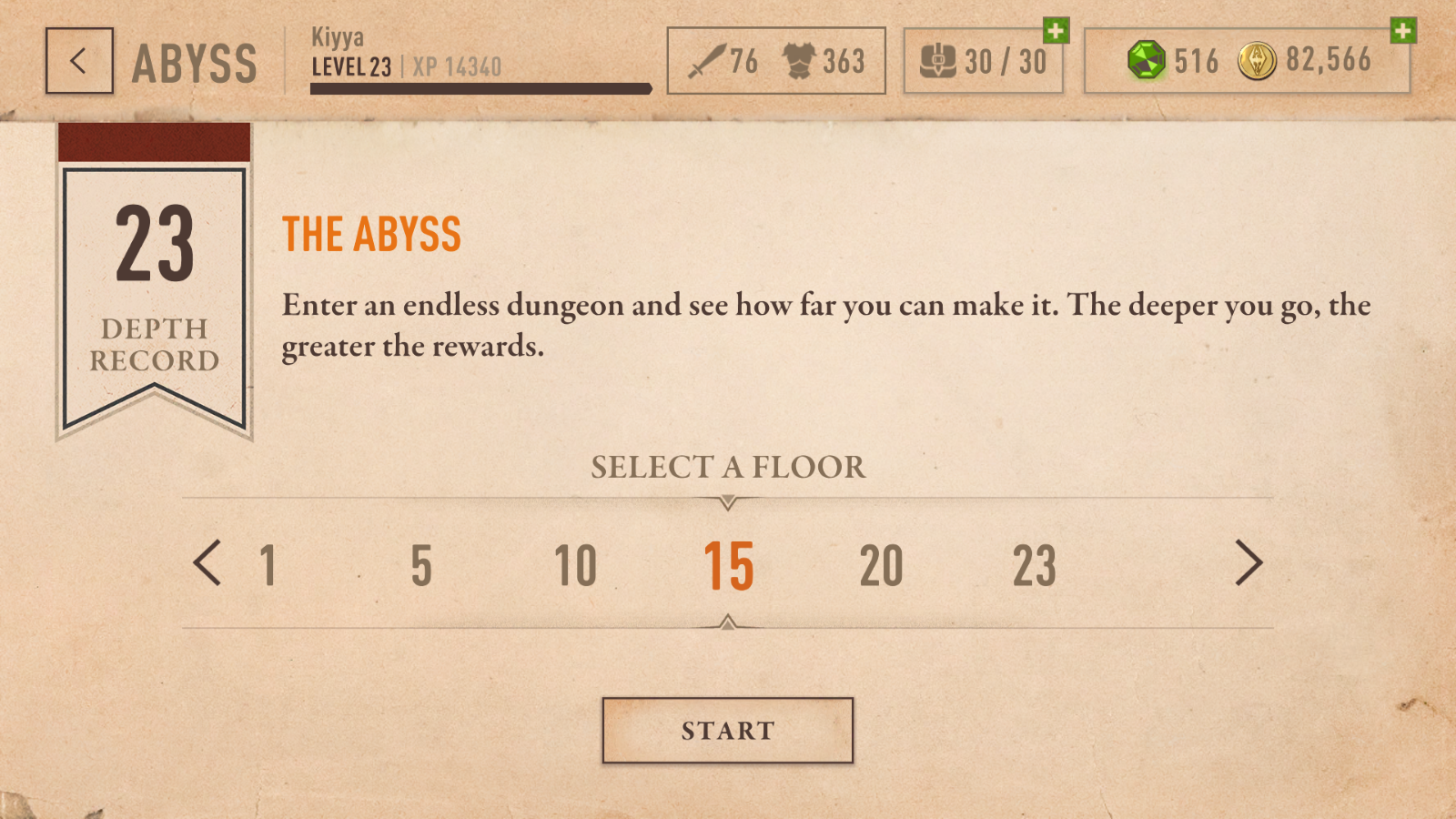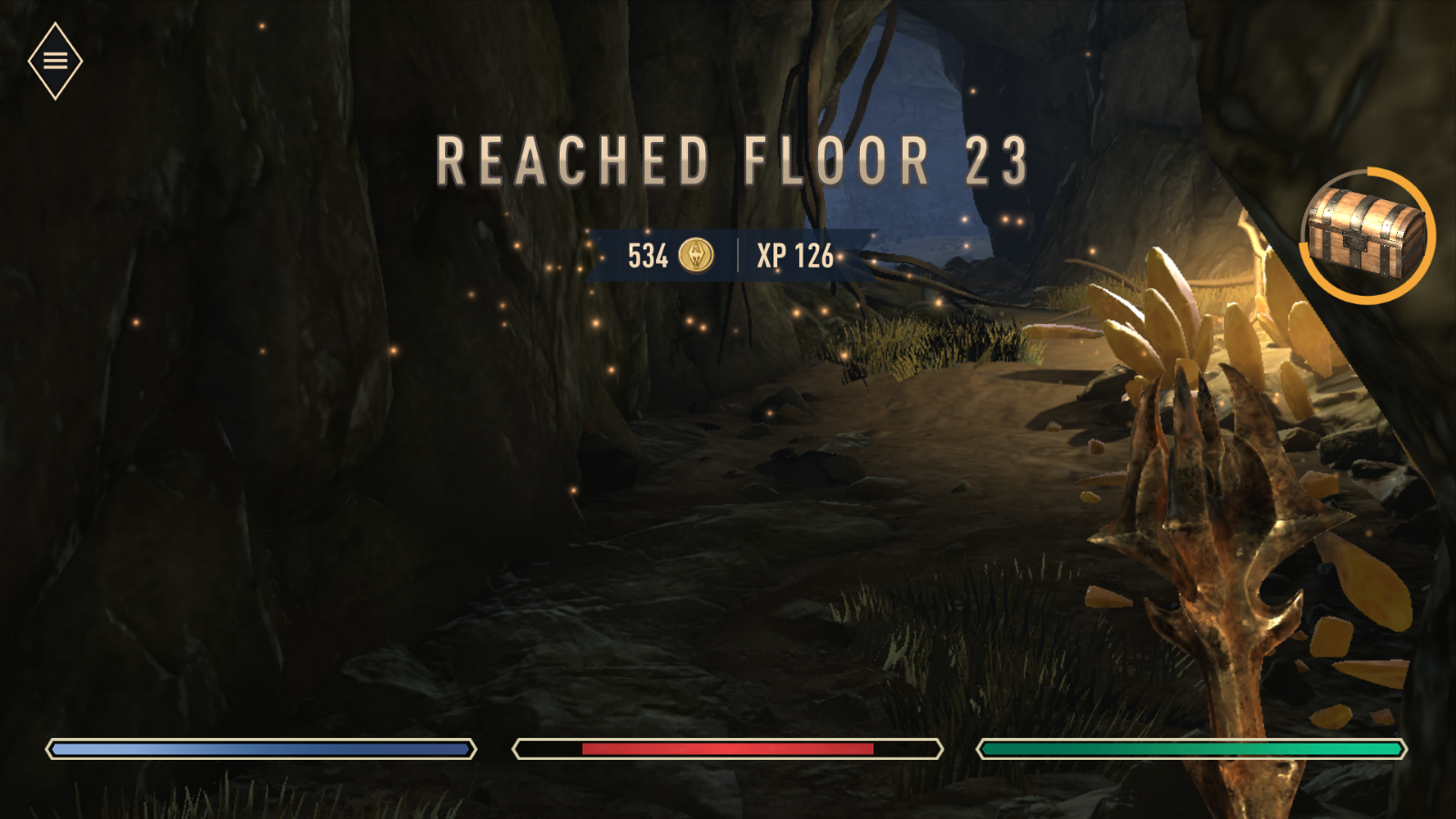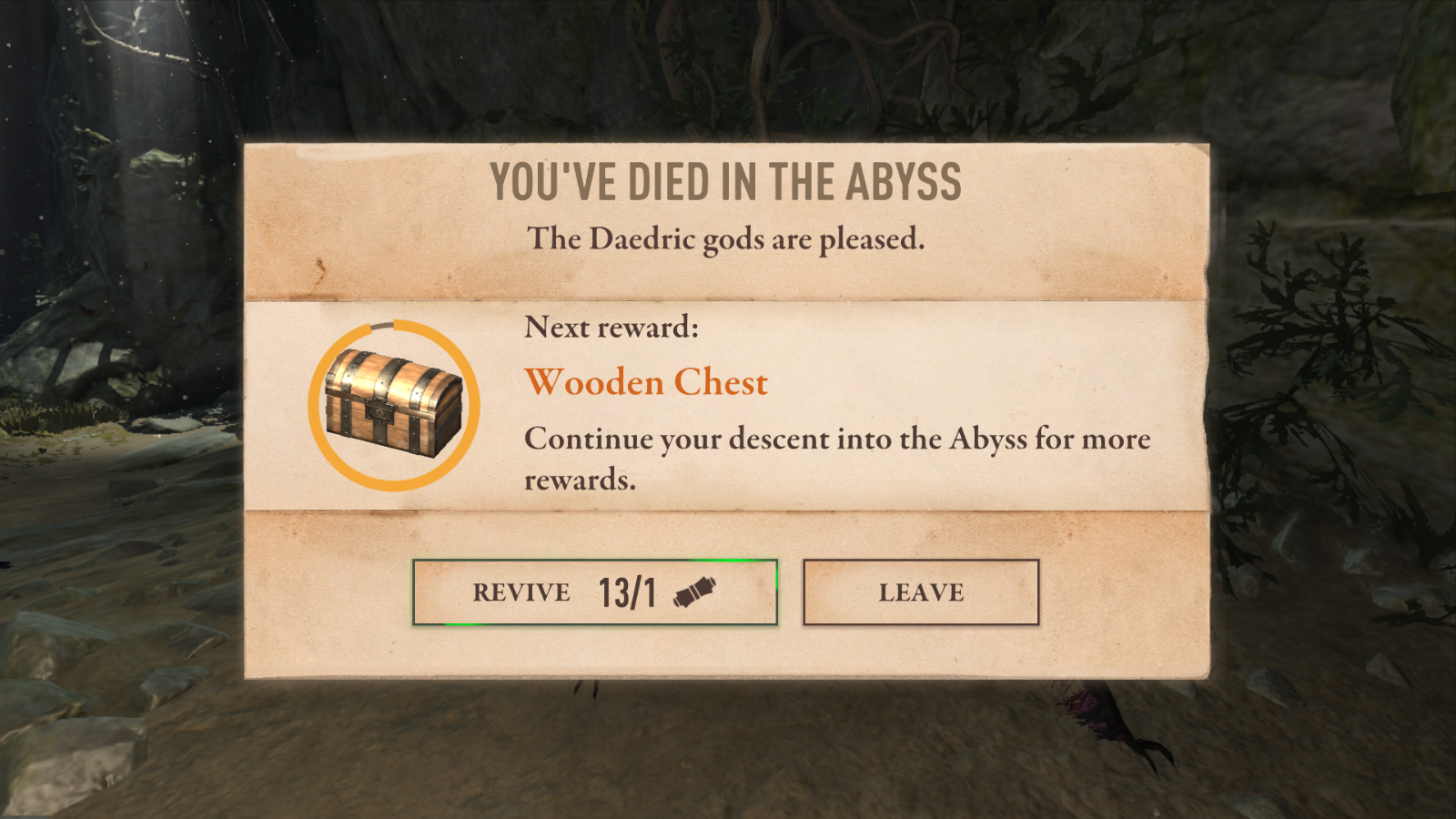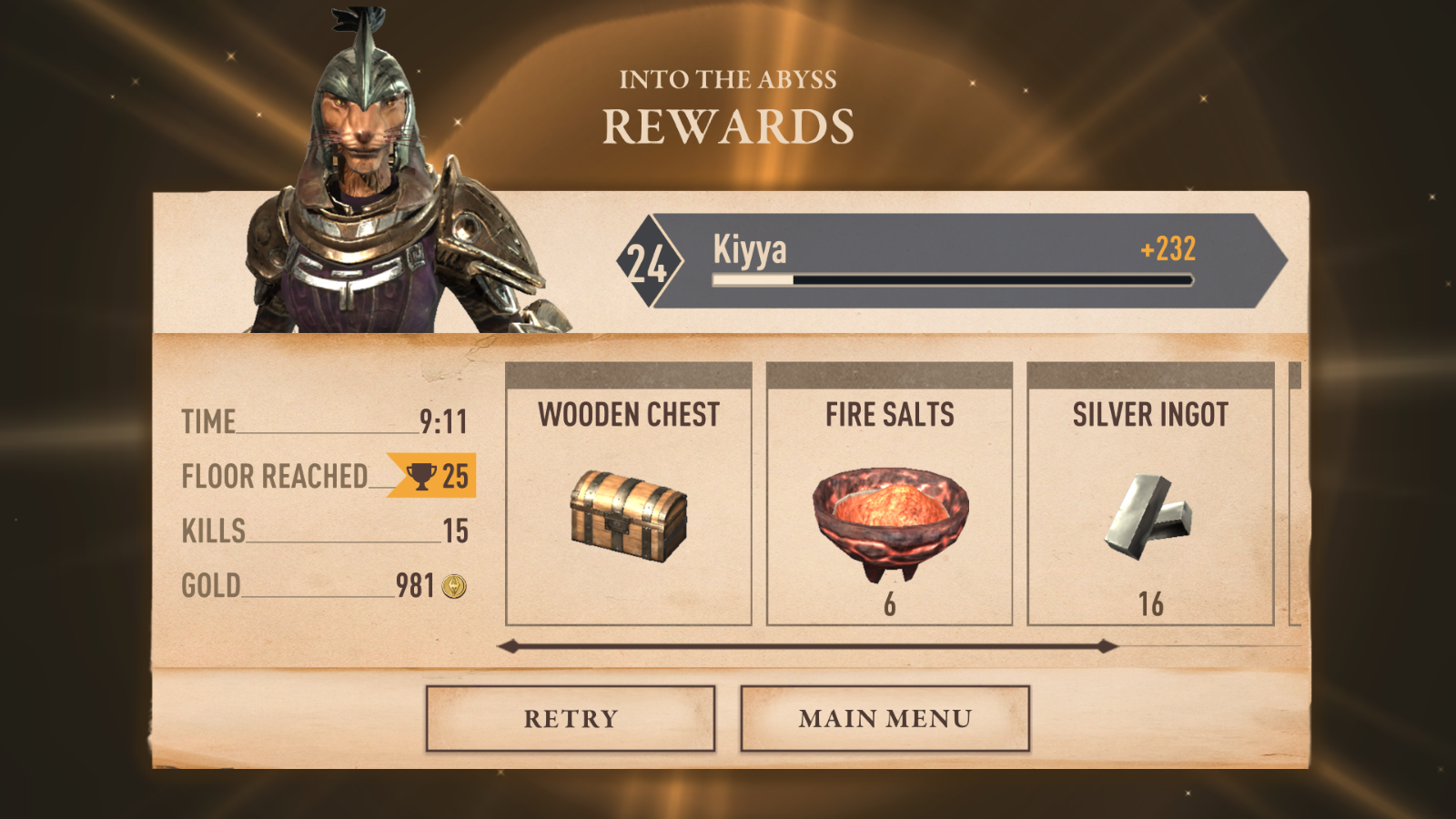 Abyss
Abyss is the endless dungeon mode of Blades.
Descend further and defeat more enemies to gain not only gold but more valuable rewards.
Designed the user interface art for the chest meter, floor reached message, revive, floor select and reward screens, as well as, motion design for celebrations.
---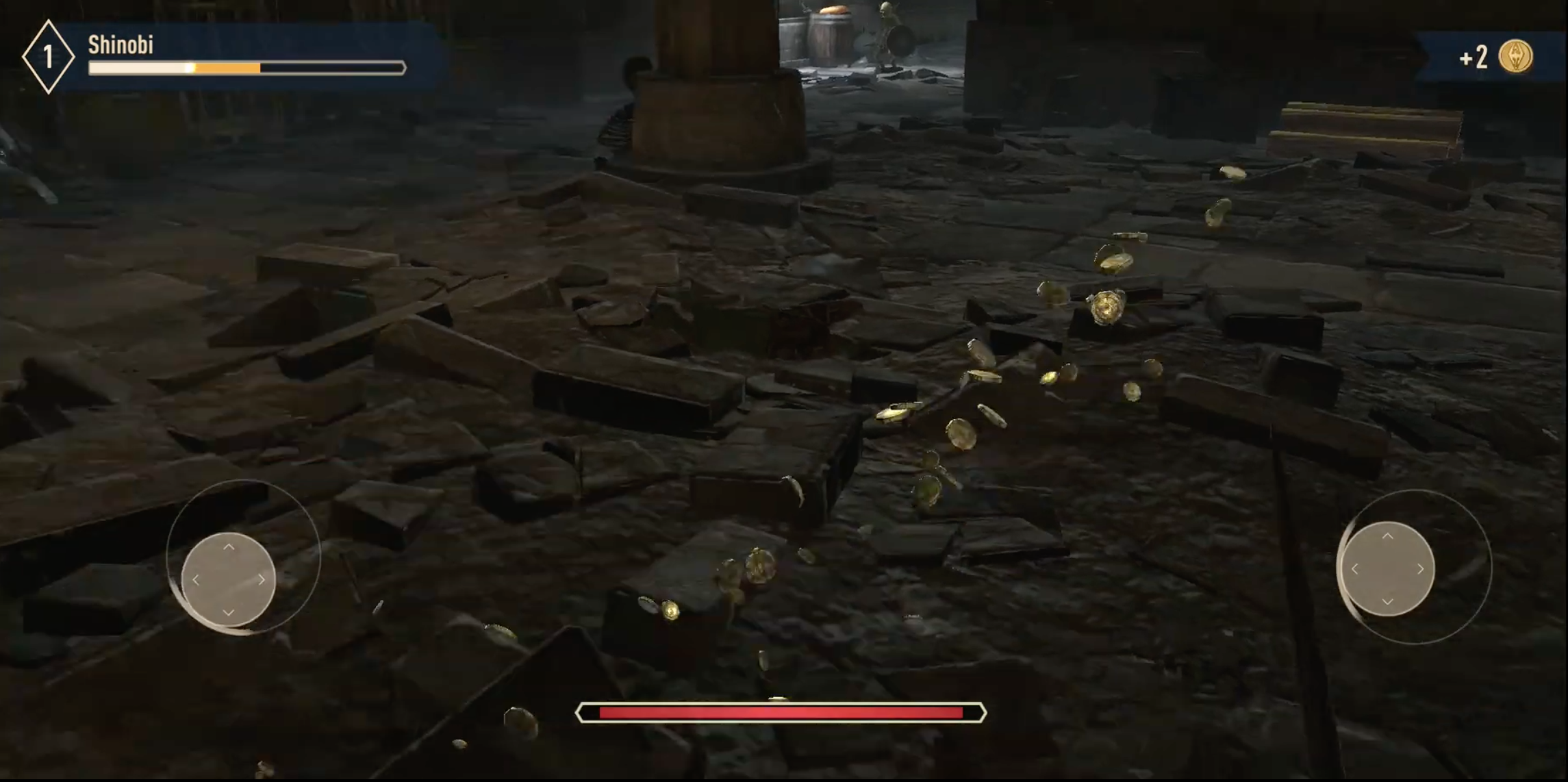 Joysticks
Designed and integrated joysticks with edging to better indicate direction beyond the edges of player's thumbs.
---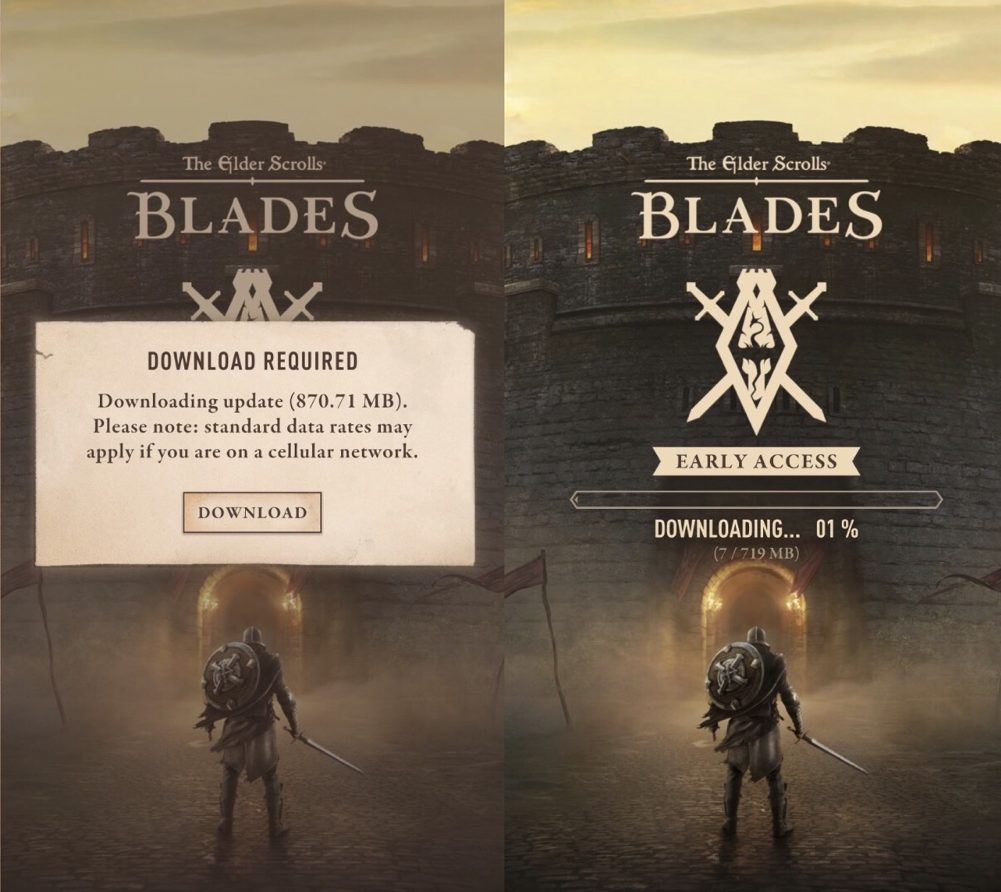 Splashscreens
Integrated keyart layout, in Unity, for splash and download screens using 1 texture that works seamlessly across all device sizes and viewing modes.
---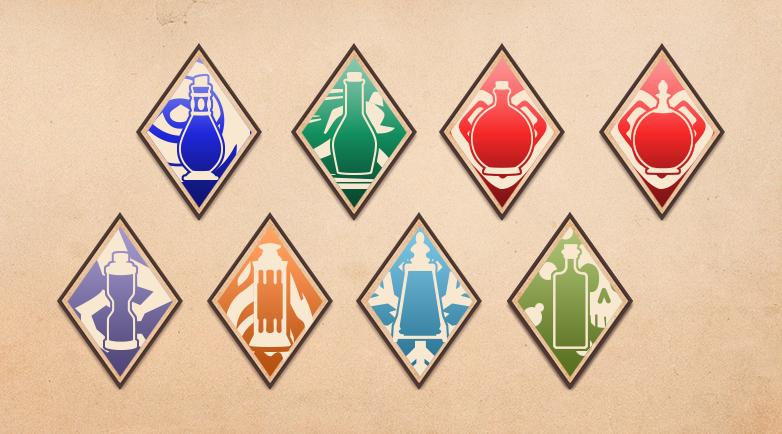 Arena
Icon design for consumable's action buttons in the Arena combat HUD.