Pixelles Indiegogo Campaign
Illustrated the reward icons for the campaign: standing banner, Pixelles Petites program, Teacade, Mentorship Meet & Greet, Pixelles++ Game-Making program, locked reward for Pixelles Petites II.
---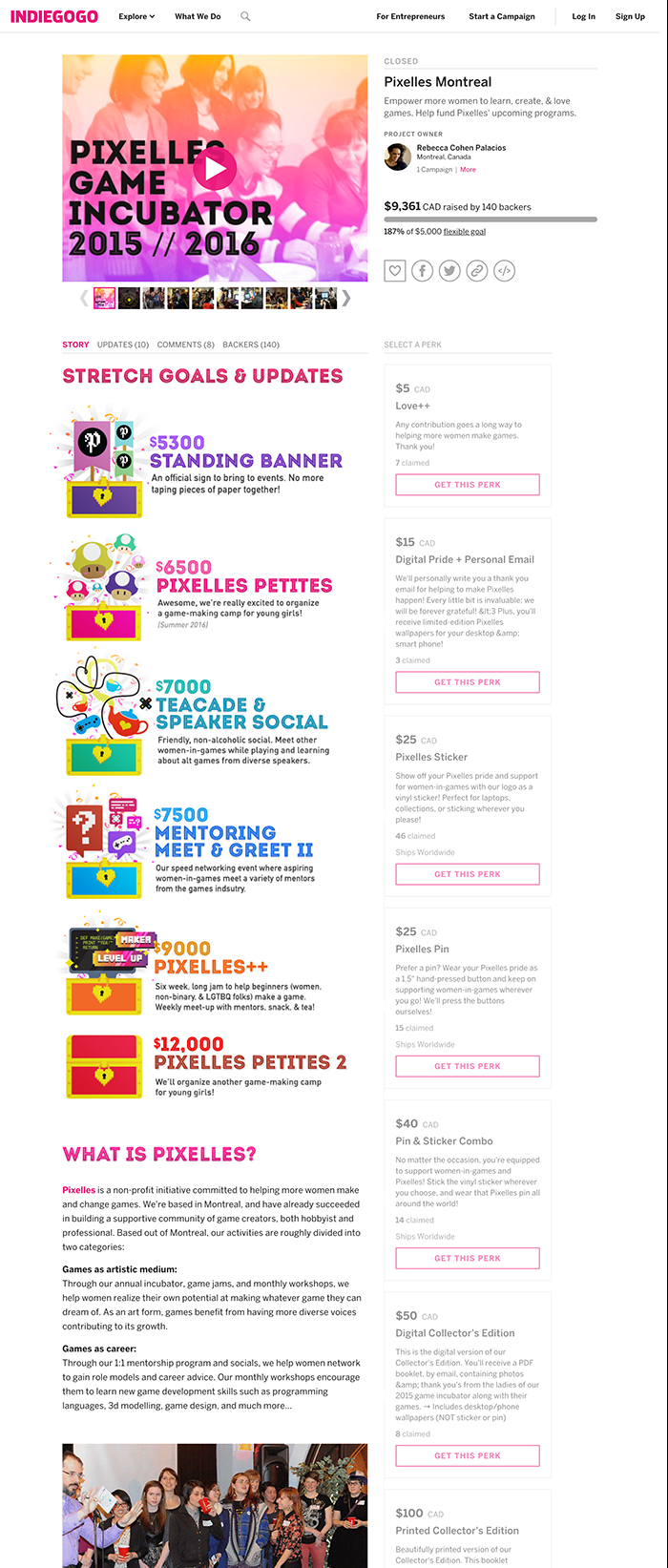 Page Design
Designed the page layout, within Indiegogo's restrictions, for the Pixelles crowdfunding campaign.
Pixelles ran an Indiegogo campaign to fund it's official non-profit status and programs which empower more women to learn, create, & love games. It was successful!